Safeworker Watch® Personnel Surveillance (Lone Worker) 24/7 Monitoring
Everyone understands the importance of safety in the workplace. So what protection plan does your company have in place for workforce safety, especially for your lone workers?
A lone worker protection product is sweeping the business world. Around the globe, companies are adopting the use of an employee monitoring device, system, and service that provides means of communication between the worker and his manager, or with, even better, an emergency dispatch center. The employee who works alone need no longer feel alone when out in the field.
Using a mobile system or an ID tag that incorporates an electronic device enabling a worker who feels threatened physically, or one suffering a medical issue or an injury on the job to connect with emergency personnel and prompt support is the latest in employee protection. Workers feel safer as they head out to their job-related duties, knowing that needed help is available in just a button-activated moment. And the isolated worker is able to feel that the company acknowledges his value.
Employees who work alone represent a fast-growing number in the workforce.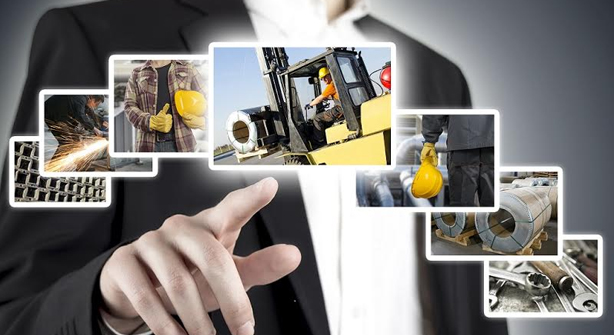 Those who go solo into the field include
⇒ Utility workers
⇒ Construction laborers
⇒ Home service providers
⇒ Oil and gas workers
⇒ Real estate agents
⇒ Delivery drivers
⇒ Law enforcement agents
Many don't see a fellow-employee all day long. These employees, whose work takes them away from co-workers and the comparative safety of a brick and mortar facility, are facing an ever-growing personal safety risk.
Hazards to lone workers are trumpeted on the nightly news. Horror stories assault us as we hear of professional workers being subjected to verbal abuse, physical attack, robbery, rape, and even death.
In addition to social issues, dealing with malfunctioning machinery in the field is another risk for the lone worker.   Injuries may occur in a moment. And medical conditions may arise when a worker is far
from any assistance. The obstacles are many which a lone worker may face.
Risk assessment is normal business protocol. We take all the risks – real and hypothetical – into consideration when we discuss employee safety issues. We do our best to cover all the bases,
and trust the worker in the field to size up situations and respond accordingly. But what protection plan is in place when your lone worker is in over his head and realizes it?
A variety of employee monitoring devices of various technological quality and ability abound. Some are one-way communication only. Others connect the worker with a staff manager,
while others allow the worker to speak with an emergency operator.  These operators are trained in emergency communications and are able to get help to a down worker or a worker in danger.
This employee monitoring device is an amazing development in worker safety technology. Is it standard equipment in the protection plan for your lone workers?
Safeworker Watch® in a workiing alliance partnership with the world's leading source for lone worker protection and safety, provides proven, global, affordable,
trusted security solutions for your employees, providing training, support, and employee monitoring for safety. Make sure your at-risk workers are connected to the emergency dispatch center
that is on the job 24/7/365 and is trained to handle whatever risk your workers meet.
When you're ready for an unparalleled employee-safety monitoring service that works when your workers need it, call us at 800-515-9902, or email us ; services@1800howsmydriving  for more information.
Together we'll put the perfect employee protection and safety plan in place for your lone workers.
Say goodbye to buddy systems.